Description
Genuine Walbro / TI Automotive 350LPH internal fuel pump (GSS352G3). Made in the USA.
This Walbro 350LPH in-tank EFI fuel pump is a steel gear (gerotor) pump that has the same form factor as the popular GSS341/342 255LPH pumps, but has a substantially higher fuel flow output.
This pump will support up to around 600hp at the wheels with forced induction applications when wired to ensure they receive a healthy 13.5-14.5V supply.
For this GSS352G3 pump, the inlet/outlet configuration is: 11mm Inlet – Inline with the Outlet
(If you require the GSS351G3, which has an 11mm Inlet that is 180 degree from the Outlet – please click here). See photo below for the difference between the GSS351 and GSS352 pumps: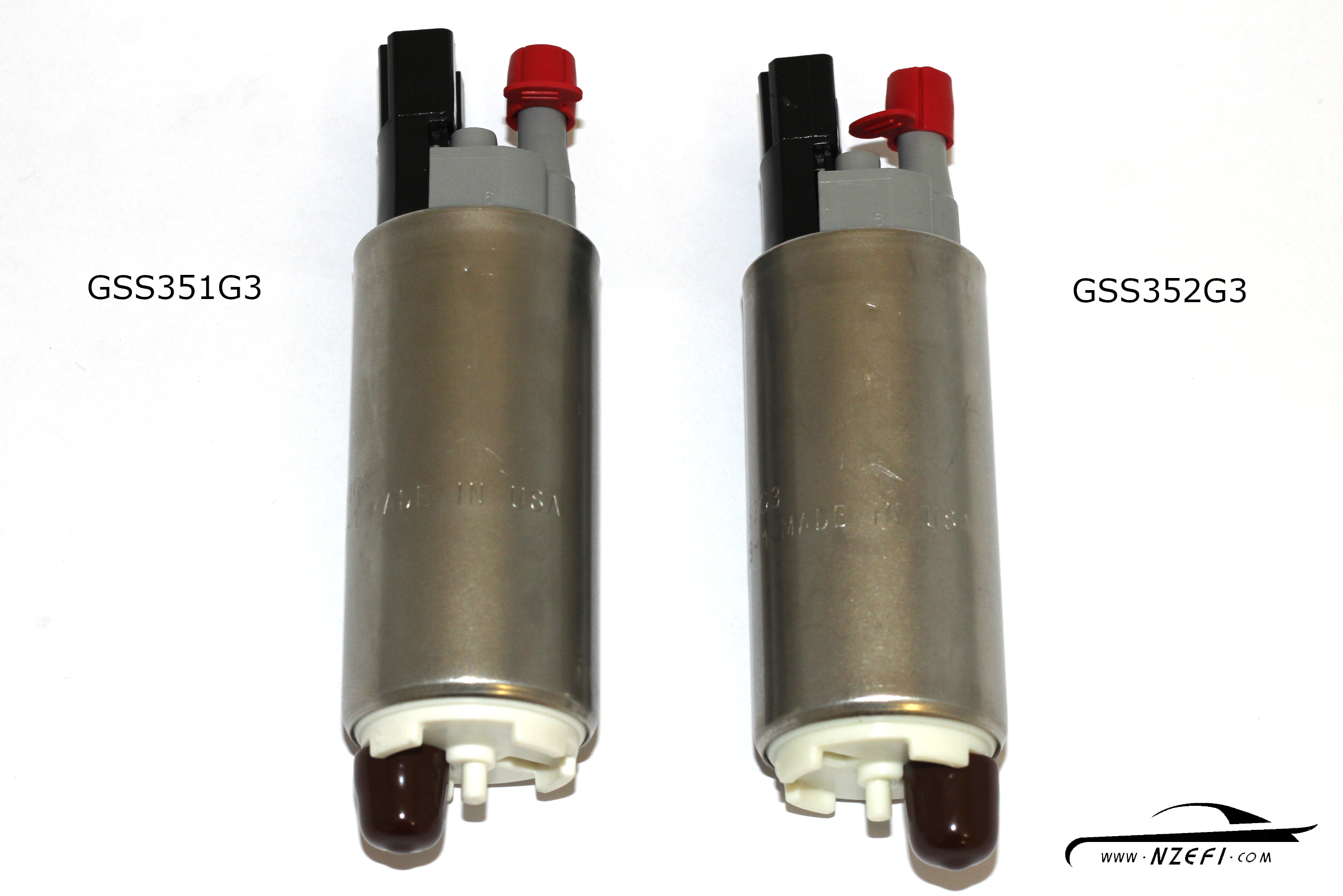 Kit includes wiring connector (with flying lead wires) and a choice of two configurations of input filter/strainer:
90 degree Version – The filter sits perpendicular to the pump and measures 50x50mm (approx)
45 degree Version – The filter angles down on at 45 degrees to the pump and measures 40x90mm (approx)
Features and benefits:
Cost effective upgrade to your fuel system
Designed to fit inside your factory fuel pump cradle with no modifications
Rated to flow 350 litres per hour at 13.5V
Supports up to around 600hp at the wheels
Comes with universal fitting kit
Suitable for petrol/gasoline (not specified for use with ethanol blended fuels above E10 by the manufacturer)
Genuine Walbro / TI Automotive item. Made in USA