Description
Genuine Bosch 0 580 464 200 external inline EFI fuel pump.
This external fuel pump is the replacement for the 044 pump, which has now ceased production.
Flows approx. 10% higher than 044 at 7bar and at 860g, weighs 15% less than an 044.
Flow rate of 275 LPH hour at 73 PSI (5 BAR) and suitable for applications up to around 700 HP with forced induction.
For the inlet fitting, Bosch supply a M14 x 1.5 to M18 x 1.5 inlet adapter to allow direct replacement for an existing 044 setup.
For the outlet fittings, a M12 banjo check valve fitting is also supplied with the new 200 pump, which once fitted, makes the outlet the same as the 044 was (providing the original 044 check valve outlet fitting was retained).
For new installs we do not recommend using the M18 adapter (to avoid having an adapter on another adapter), so we offer the option of AN-6 banjo, AN-8 banjo or 3/8″ barb fitting kits for the outlet fitting and M14 x 1.5 to 1/2″ barb, M14 x 1.5 to AN-6 or  M14 x 1.5 to AN-8 inlet fittings.
Specifications:
Flow rate = 275 LPH hour at 73 PSI (5 BAR) @ 14.5V
Suitable for gasoline and Diesel. Documented by Bosch to be ethanol compatible (up to E100), but shortens pump lifetime
Fuel input thread – female M14 x 1.5 (M18 x 1.5 once adapter fitted, which makes it the same as the 044 was)
Fuel output thread – female M10 x 1.0 (M12 banjo once check valve fitted, which makes it the same as the 044 was) 
60mm Diameter
196mm Long
Pressure relief valve at 8 – 10 BAR
Similar current draw to 044 pump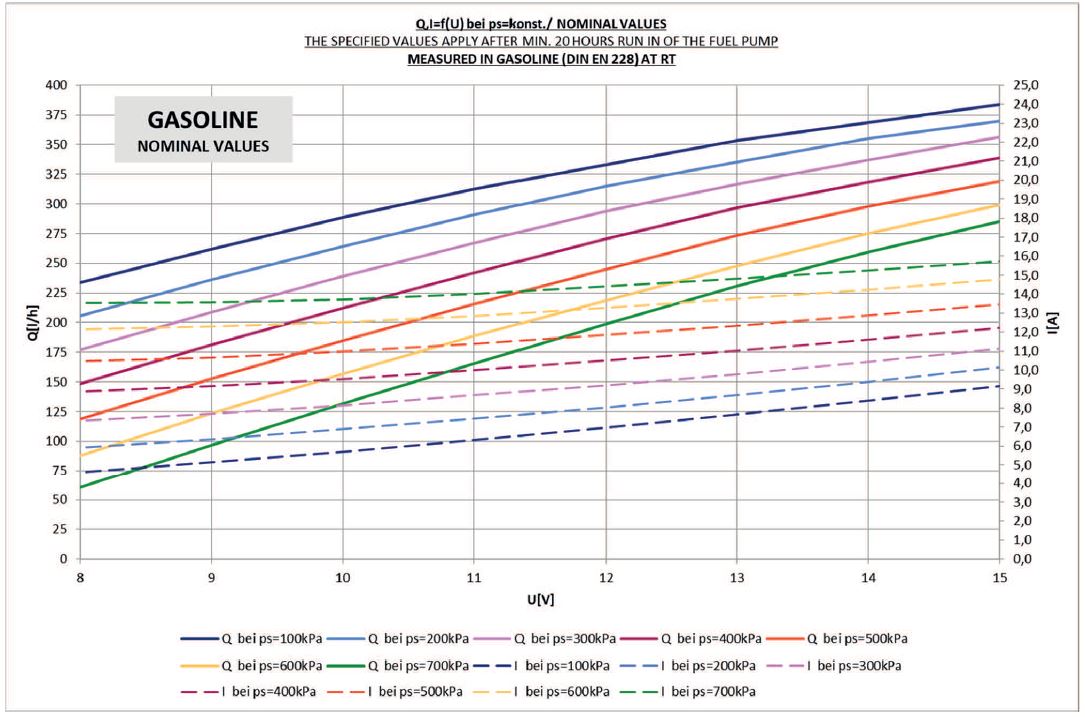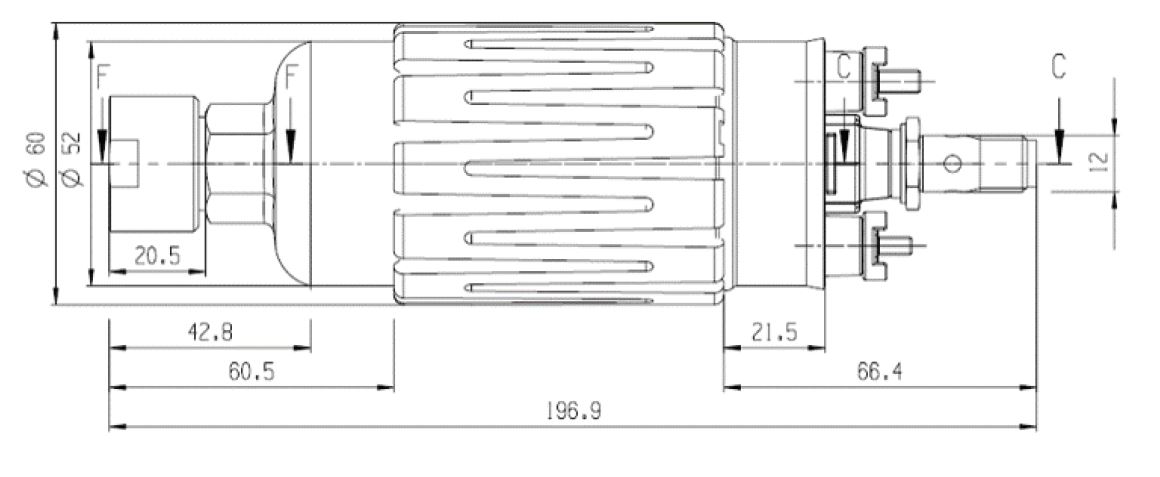 Note: This fuel pump is a universal pump and will require some modification to the fuel lines and some fabrication for mounting etc. In many instances, a 'lift pump' will also be required to draw fuel from the fuel tank and feed the Bosch 200 pump (often via a surge tank).