Description
Nissan Z32 300ZX Air Flow Meter (AFM). Made in Japan.
This is a brand new genuine Hitachi item, not a poorly designed copy.
The original genuine Z32 300ZX air flow meter was easily recognisable as having an orange Unisia JECS Corporation sticker: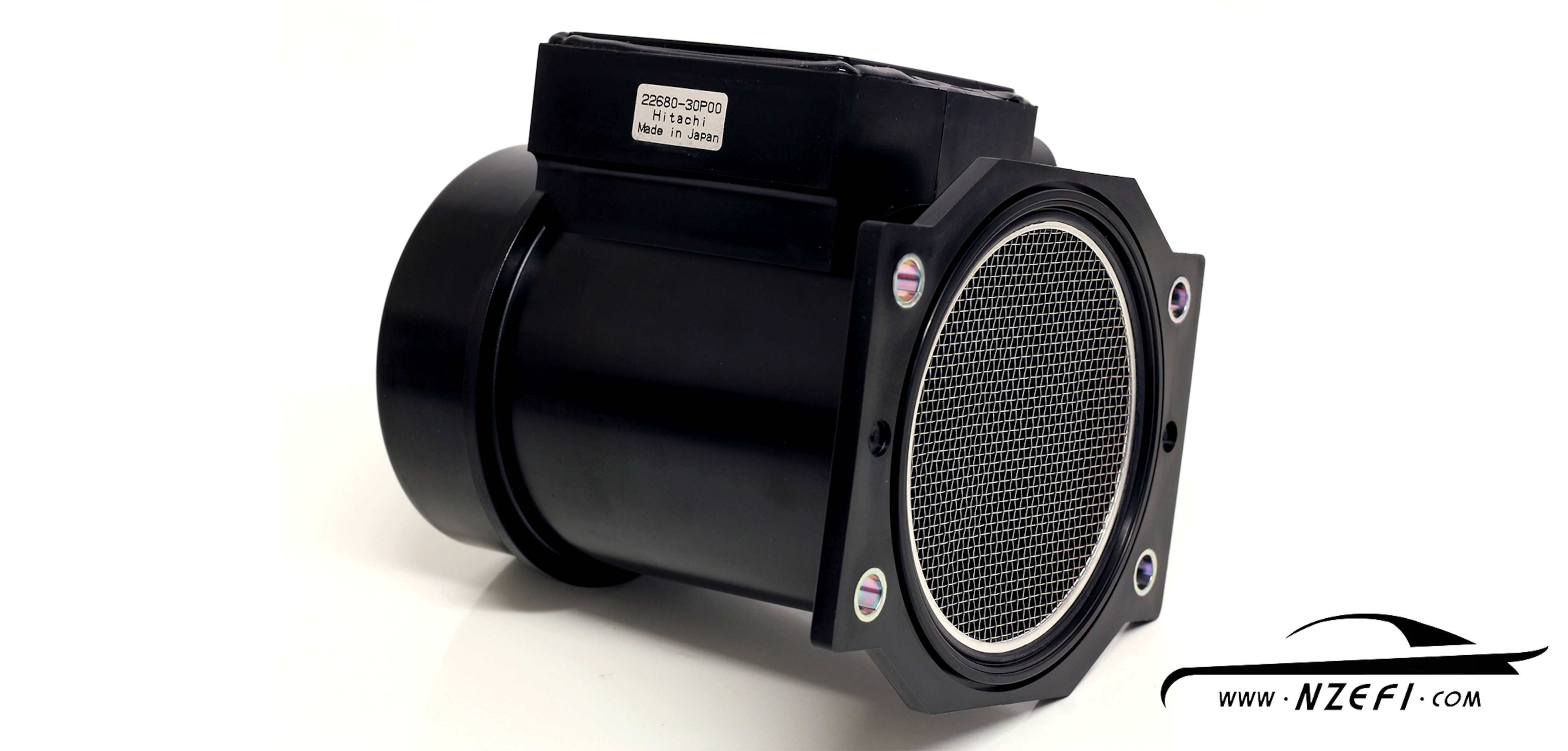 However, after the JECS company merged with Hitachi, the original orange JECS label was dropped and the air flow meter now has a smaller silver Hitachi sticker (with the same Nissan part number as always).
A must for high powered Nissans up to 500hp (approx) using a Power FC or remapped factory ECU.
RB20DET, RB25DET and RB26DET, SR20DET, CA18DET or replace your 300ZX unit with this new item.
Includes connector and terminal kit or can be purchased with connector and flying leads or optional adapter harnesses to suit suit RB20/25/26 applications.